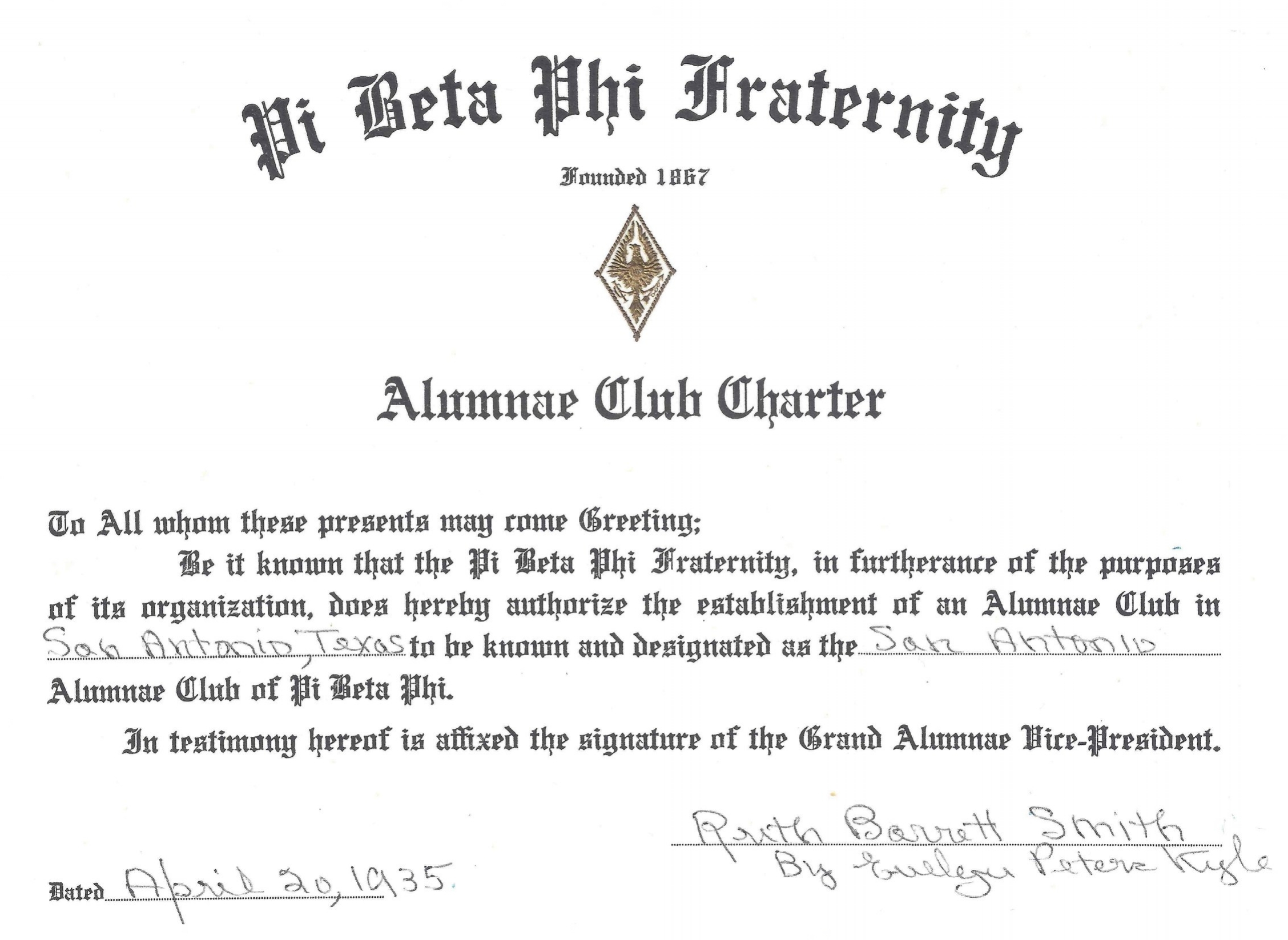 Overview
The Pi Beta Phi San Antonio Alumnae Club was founded on April 20, 1935.
With 150 years of experience, 138 collegiate chapters and nearly 300 alumnae clubs, Pi Beta Phi offers members the opportunity to be part of an organization whose mission is to promote friendship, develop women of intellect & integrity, cultivate leadership and enrich lives through community service.
Please Click Here to visit the Pi Beta Phi international fraternity website.